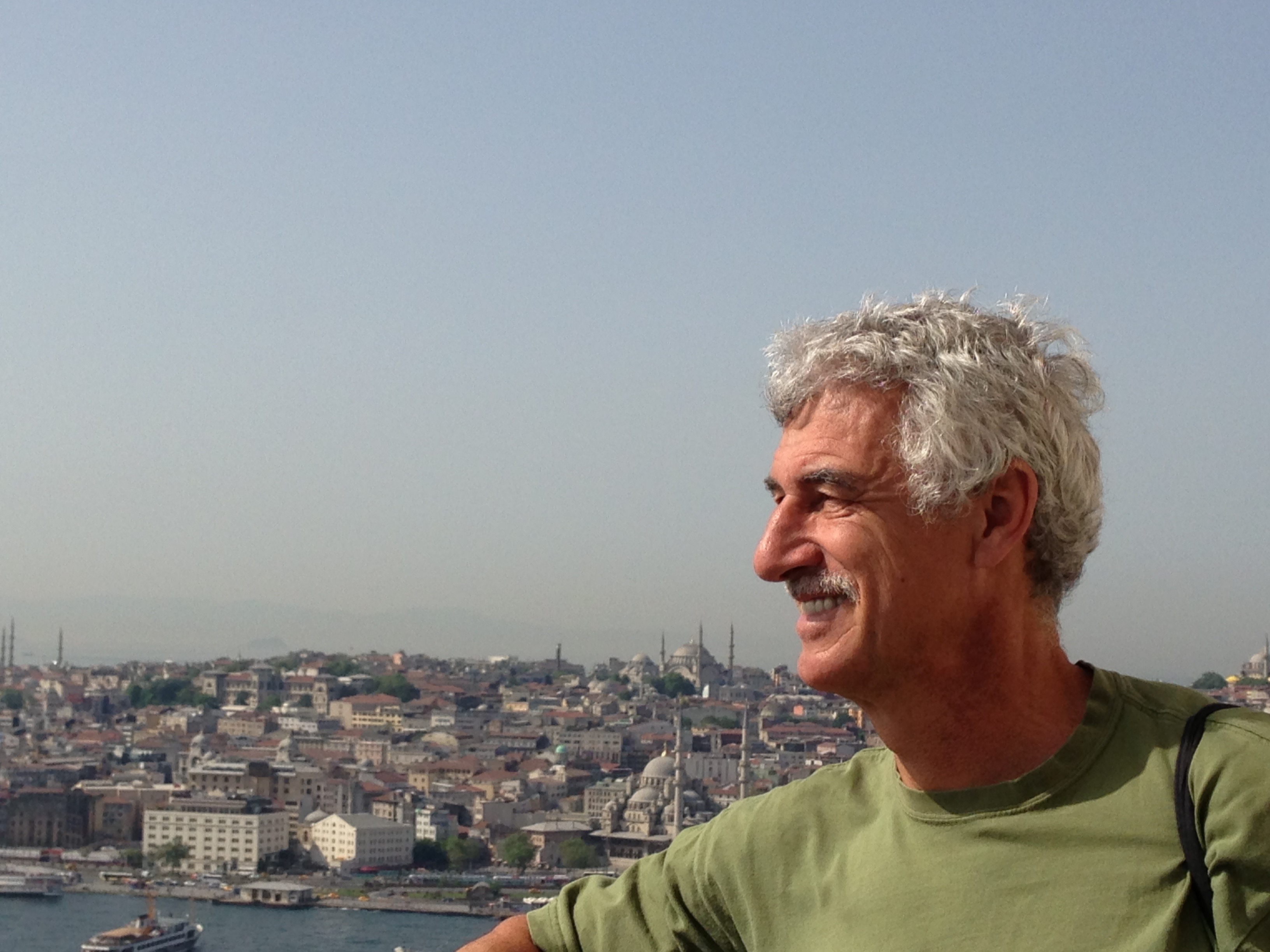 Robert Boltje (born February 14, 1960) is a mathematician whose research interests include finite groups, their representations, and applications to number theory. He studied in Munich where he received his diploma in 1985. He then moved to Augsburg where he obtained his doctorate under the direction of Jürgen Ritter. The title of his Ph. D. thesis was "Canonical and explicit Brauer induction in the character ring of a finite group and a generalization for Mackey functors". He completed his habilitation in Augsburg in 1995, with a thesis on "Mackey functors in representation theory and number theory". He was a postdoctoral fellow from 1990 to 1992 and a Heisenberg fellow from 1997 to 1998, supported by grants from the Deutsche Forschungsgemeinschaft. In 1999 he moved to the University of California at Santa Cruz where he is now a full professor.

Robert Boltje became known first through his fundamental work on induction theorems in representation theory. This circle of ideas was partially motivated by questions in number theory and continued research of Artin and Brauer. Robert Boltje then realized that his methods carry over to Mackey and biset functors on finite groups. Thus many of his papers are now concerned with these functorial methods in representation theory which also have applications in number theory.

More recently, he has worked on open conjectures in representation theory, formulated by Alperin, Broué, Dade and others. These conjectures link blocks of representations of finite groups to blocks of representations of local subgroups. With his coauthors, he introduced p-permutation equivalences between blocks and studied their properties. This also led him to investigate Picard groups of blocks, in joint work with Kessar and Linckelmann.

Robert Boltje was awarded a number of prizes, both for his research and his teaching. In Santa Cruz, he led several students to their Ph. D. His coauthors include mathematicians from Germany, Mexico, Turkey and the UK.


Introduction by Burkhard Külshammer

Poster (A3) of the conference can be found here.
Speakers
Baptiste Rognerud (Bielefeld University)
Benjamin Sambale (Leibniz Universität Hannover)
Cédric Bonnafé (Université de Montpellier)
Caroline Lassueur (TU Kaiserslautern)
Çisil Karagüzel (UC Santa Cruz)
Deniz Yılmaz (UC Santa Cruz)
Ergün Yalçın (Bilkent University)
Gerardo Raggi-Càrdenas (Centro de Ciencias Matemáticas UNAM)
Hatice Mutlu (UC Santa Cruz)
Justin Lynd (UL Lafayette)
Laurence Barker (Bilkent University)
Markus Linckelmann (City University of London)
Nadia Romero (DEMAT, UGTO)
Radha Kessar (City University of London)
Rob Carman (William and Mary)
Serge Bouc (CNRS-LAMFA)
Venue



The conference takes place at the IMBM (Istanbul Center for Mathematical Sciences) which is located on the south campus of Bogazici University, indicated by an X on this campus map. One can find more detailed information here. The address of the university is

Bogazici University South Campus (Bogazici Universitesi Guney Kampus) 34342 Bebek, Istanbul, TURKIYE














Accommodation
To be announced later.
Registration and Contact
To attend the conference, please
register
. There is no conference fee. For further information contact the organizer Olcay Coşkun at olcay.coskun 'at' boun.edu.tr.
Program
To be announced later.
The conference is supported by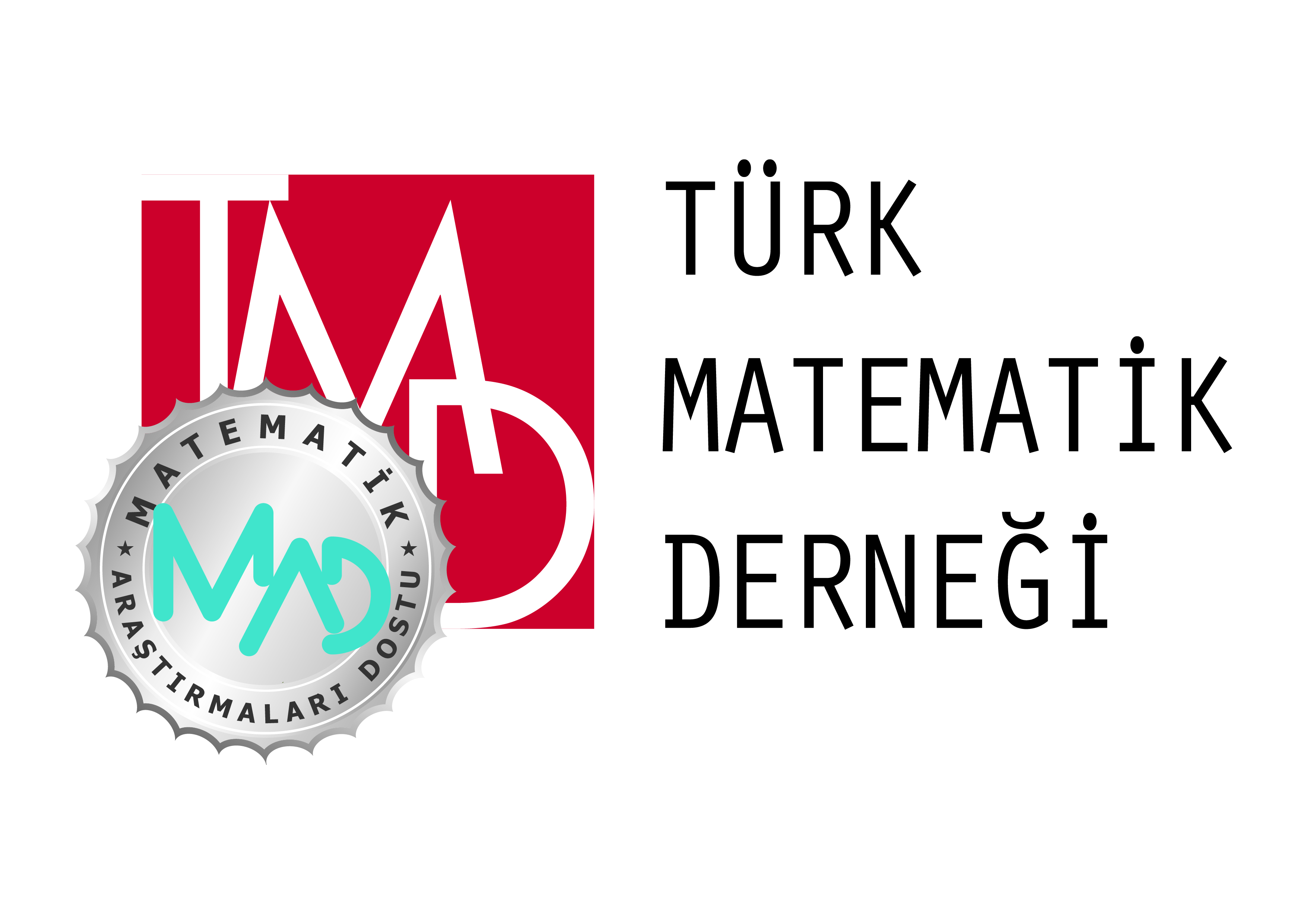 Practical Info
Arrival to South Campus:
From The Istanbul Airport to South Campus: This airport is on the European side as well as Bogazici University. There are various ways to get to the campus.

1) Havaist + Metro: Go out of the arrival hall. In front of the building take the Havaist to Haciosman or 4. Levent. It costs 18 Liras. From Haciosman or 4. Levent, take the M2 metro line and change to line M6 at Levent Station. Get off at the last station which is Bogazici University.

http://www.istanbul-ulasim.com.tr/passenger-services/network-maps.aspx

http://nasilgiderim.iett.istanbul/

2) Havaist + Taxi: Go out of the arrival hall. In front of the building take the Havaist to 4.Levent. It costs 18 Liras. From there, take a yellow cab. Tell the driver that you want to go to "Boazitchi Universitesi Ghunei Kampus" (read all the letters). It takes around 15 minutes to get to the campus and costs ~35 Liras.

From Sabiha Gokcen Airport (SAW) to South Campus: This airport is on the Asian side while the university is on the European side.

1) Bus + Taxi: Go out of the arrival hall. In front of the building take the bus number E3. It reads Sabiha Gokcen Havalimani - 4. Levent Metro. You must buy an IstanbulKart or a card with several rides in it. You will get off at the last stop. The trip takes more than an hour and even more depending on the traffic. On the way you will pass across Bosphorus. As soon as you get off from the bus, (EITHER) use the underground passage to get across the street. At the other side take a (yellow) cab. Tell the driver to take you to "Boazitchi Universitesi Ghunei Kampus" (read all the letters). It takes around 15 minutes to get to the campus and costs around 25 Liras. (OR) keep walking in the same direction until the metro station Levent. Take the metro M6 towards Bogazici Universitesi. Get off at the last stop.

2) Havatas + Taxi: Go out of the arrival hall. In front of the building take the shuttle called HAVATAS to Taksim. It costs around 15 Liras. Get off at Kavacik. The trip takes nearly an hour and even more depending on the traffic. As soon as you get off, you will be on a very busy intercity road. Take one of the present (yellow) cabs. You will go in the same direction as the shuttle and eventually pass across Bosphorus. Tell the driver to take you to "Boazitchi Universitesi Ghunei Kampus" (read all the letters). It takes around 15 minutes to get to the campus and costs around 20 Liras.

Taxi: Tell the taxi driver to take you to Bogazici University (say: 'Boazichi'). He will take you to the main entrance, labeled as "Zincirlikuyu - Bebek St." on the campus map. From there you can either walk, or continue with the taxi, keeping right at the fork, until you end up at the main square. Note that cabs run on meter, we do not tip cab drivers in Istanbul. From the Taksim area a trip should cost around 50-60TL, from Istanbul airport around 130-170TL, from Sabiha Gokcen around 170-200TL. In general it is adviced to take taxi's from taxi stops instead of those simply passing by in the street.

Public Transport: Most convenient public transportation for reaching to the university is the metro line. This line connects the university with the Levent metro station, which itself is connected by metro with Taksim square. To use public transport you need to get an "Istanbulkart" which is sold at ticket machines at metro stations and newspaper stands where you can also charge them. The card itself is 6 TL and one ride is almost 3 TL. This card can be used at all public transportation types including boats. You can find the Istanbul metro map here. Once you leave the subway station turn right, after a few meters you will easily recognise the university gate, it is labeled as "Zincirlikuyu - Bebek St." on the campus map. The brown line (M6) that comes to the university intersects with the green line (M2) at Levent and with M2 it is easy to reach Taksim. In addition to the subway the 559C (RUMELIHISARUSTU-TAKSIM) bus leaves every 10 minutes from Taksim square to the university, this takes about 50 minutes. The stop BOGAZICI UNIVERSITESI is next to the Etiler Gate of the university.

Eating on and around campus: There will be lunch at the Faculty Club (Kennedy Lodge) every day. For people staying at the university housing we suggest Teras Kantin, building 10 on the campus map, for breakfast. For dinner there are many restaurants in the Rumelihisarustu neighborhood (which is by the Etiler Gate of the University): Hazal Ana (kebab), Dalyan Balik (fish), Yenice (home cooking), etc. The Etiler Gate is labeled as "Zincirlikuyu - Bebek St." on the campus map. Or one can walk down to the Bebek-Hisari street, at the bottom of the campus map, next to the Bosphorus and explore the Bebek and Rumeli Hisari neighbourhoud.

Electricity: Turkey operates on 220 Volts, 50 Hz, with round-prong European-style plugs that fit into recessed wall sockets/points.

Water: Most people don't drink tap water in Istanbul. You can buy 0.5-liter bottles of water for 1.5 - 2 TL.

Tipping at restaurants: It is optional. Most people tip around 5-10 %.

Exchanging money: It is very easy in Istanbul. In Taksim and Sultanahmet, you will see many exchange offices. They do not charge any commission. The spread (i.e., the difference between the buying and selling prices) is around 2%. The spread at the exchange offices at the airport will be slightly worse. You can also of course withdraw TL from ATMs which are everywhere in the city, but they will charge you an ATM fee (a few euros) and their spread will be even worse.

Credit cards: Almost every restaurant and store will accept Visa and MasterCard. American Express is not as common.

Blackboard vs. beamer: In the seminar room of IMBM, there are multiple blackboards and a projector screen. It is possible to use the projector and write on the boards at the same time.

Wireless internet: There is free wireless internet on the Bogazici University campus, including IMBM. There is no password.

Visa to Turkey: Most of the participants coming from abroad will need a visa to enter Turkey. However, this is a rather trivial matter. Recently it has become possible to obtain an e-visa online before departure and this is the recommended route. It remains an option to obtain the visa on arrival at the airport. Once you land in Istanbul, there will be a desk just before passport control. There you pay a visa fee (price depends on nationality) and get a stamp. (Note that there might be exceptions. Please double-check if you are not a US or EU citizen.)